You are here: Minneapolis Real Estate » Minneapolis Condos » Loop Calhoun
Loop Calhoun Condos For Sale In Minneapolis MN
Uptown | 3116 W Lake Street | Minneapolis Condo Directory
The Loop Calhoun condos is a modern build that mimics condos in southern California, surely appropriate for an outdoors-oriented location near Lake Calhoun, directly on the Midtown Greenway. Loop Calhoun, built in 2007, extend back from Lake Street on a linear property, so traffic noise is minimized, if not virtually eliminated for most units.
Read More About Loop Calhoun Condos


Loop Calhoun Condos For Sale In Minneapolis MN
More About Loop Calhoun Condos
Several condominium sizes and plans are offered, ranging from about 1,000-2,000 square feet in floor area. Furnishings and finishes quite sophisticated, including Italian kitchens and composite countertops. Several restaurants and Whole Foods are located within two blocks, and Uptown and Lund's are a mile away. Excelsior Boulevard restaurants, Trader Joe's, and Byerly's are a five-minute drive in the other direction.
Looking for a particular building? Search our helpful condo directory right now. You can also refer to our Buyer's Guide for helpful advice and to read more about the buying process. Ready for a tour of the city? Feel free to contact us anytime or call us at 612.460.5638.
As a top producing team of Minneapolis real estate agents, we specialize in urban living in great condo developments like Loop Calhoun, Loring Way, Madison Lofts, and other great Minneapolis condos. We'll help you with all of your Minneapolis real estate needs. If you're looking for St. Paul real estate, you should check out our directory of St. Paul condos.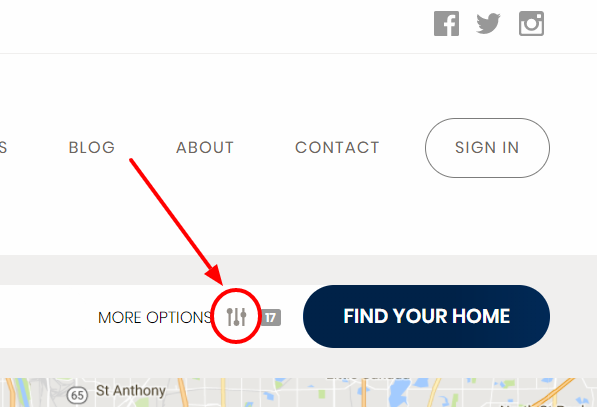 Can't Find The Right Condo For Sale In Loop Calhoun?
We've got multiple options to help you. You can just type in what you want on the search bar or you can click on the image to the right (or the "Search For Condos" link above) and then type in the Condominium Complex in the bar (a drop down will appear) or you can search on the right side of the site where we've listed all the most popular Minneapolis Condos.
Search for Minneapolis Condos For Sale
Minneapolis Condo Directory