You are here: Minneapolis Real Estate » Minneapolis Condos » Summit House
Summit House Condos For Sale In Minneapolis MN
The Summit House in downtown Minneapolis was one of the first apartment buildings in the city to covert to condos in the early 1980s. In 1966 construction began on architect, Paul Pink's "'superstructures", later to be titled The Summit House and bear the addresses 400-410 Groveland Avenue.
In May 1967, before the IDS Tower was built in downtown Minneapolis, the 410 tower of Summit House became one of the new premier addresses to rent a home. One bedroom units could be rented for a whopping $165 per month! Summit House remained a rental property until the early 1980's when it 'went condo'.
Summit House Condos For Sale In Minneapolis MN
As a top producing team of Minneapolis real estate agents, we specialize in urban living in great condo developments like Summit House, Stone Arch Lofts, Tower Lofts, and other great Minneapolis condos. We'll help you with all of your Minneapolis real estate needs. If you're looking for St. Paul real estate, you should check out our directory of St. Paul condos.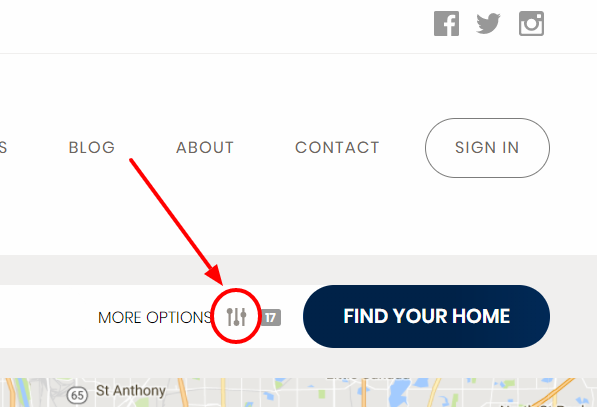 Can't Find The Right Condo For Sale In Summit House?
We've got multiple options to help you. You can just type in what you want on the search bar or you can click on the image to the right (or the "Search For Condos" link above) and then type in the Condominum Complex in the bar (a drop down will appear) or you can search on the right side of the site where we've listed all the most popular Minneapolis Condos.
Search for Minneapolis Condos For Sale
Minneapolis Condo Directory