You are here: Minneapolis Real Estate » Minneapolis Condos » 1200 On The Mall
1200 On The Mall Condos For Sale
Downtown Central | 1200 Nicollet Mall
At the time this building was conceived in the 1970s, 1200 On The Mall was part of a master plan which covered the south end of Nicollet Mall due west through Loring Park. Throughout this development boom, condos, apartments and office space were built.
Read More About 1200 On The Mall
Condos for Sale at 1200 On The Mall (1200 Nicollet Mall Condos)

More About 1200 On The Mall Condos & Real Estate
Today, the building inhabits a hot spot where the freshly restored Loring Greenway meets the Nicollet Mall, directly across from the Hyatt Regency Hotel. The perfect balance in the abundance of vegetation, brilliantly landscaped, and pedestrian-only gateway to Loring Park designed by the nationally acclaimed landscape architect, M. Paul Friedberg has kept the building in demand. The common areas have been updated over the past few years and the majority of units have been beautifully restored.
1200 on the Mall condos is close to Orchestra Hall, Walker Art Center, Loring Park, downtown restaurants and more.
As a top producing team of Minneapolis real estate agents, we specialize in urban living in great condo developments like 1200 On The Mall, 1225 LaSalle, 16TWENTY Lofts, and other great Minneapolis condos. We'll help you with all of your Minneapolis real estate needs. If you're looking for St. Paul real estate, you should check out our directory of St. Paul condos.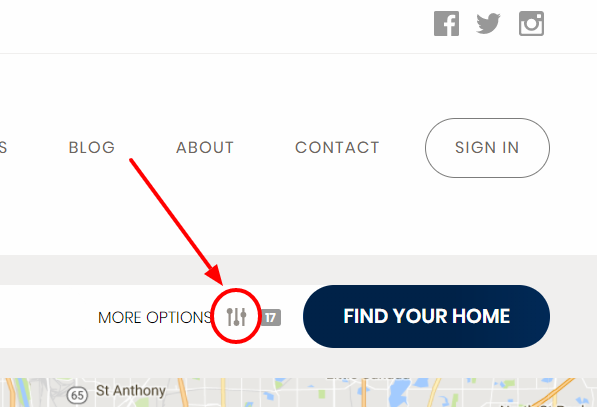 Can't Find The Right Condo For Sale In 1200 On The Mall?
We've got multiple options to help you. You can just type in what you want on the search bar or you can click on the image to the right (or the "Search For Condos" link above) and then type in the Condominium Complex in the bar (a drop down will appear) or you can search on the right side of the site where we've listed all the most popular Minneapolis Condos.
Search for Minneapolis Condos For Sale
Minneapolis Condo Directory