South Harriet Park Homes for Sale In Edina MN
South Harriet Park real estate (also referred to as Arden Park) is the true urban neighborhood of Edina, Minnesota. Within walking distance of 50th and France, morning coffee, shops and groceries. South Harriet Park is surrounded by Minnehaha Creek, beautiful Arden Park and adjacent to the Edina Country Club. Modest cottages and Cape Cod style homes that used to populate this area have given rise to new construction urban homes from a number of well known builders in the area.
Historically, South Harriet Park homes for sale have attracted more residents with graduate-level degrees than any other level of education. Regardless of education, the neighborhood's 929 quaint cottages and Cape Cod style homes provide an everyday getaway for commuters traveling to Minneapolis. About six percent of South Harriet Park residents work from home, and who can blame them?
Homes For Sale in South Harriet Park | Edina MN
Looking for a particular Edina neighborhood? Search our helpful neighborhood directory right now. You can also refer to our Buyer's Guide for helpful advice and to get a better idea about the buying process. Ready for a tour? Feel free to contact us anytime or call us at 612.460.5638.
South Harriet Park, Edina, MN Houses for Sale
With 546 homes for sale in Edina, MN, YourUrbanLife.com is the one stop shop for all your Minneapolis and Edina real estate needs. You can easily narrow down the choices by filtering by price, bedrooms, neighborhood or even property type (new homes for sale, apartments for rent, foreclosure listings). But we don't just help you find a house, we provide you with all the Edina real estate information you need, including data on schools, real estate agents in Edina, MN, and Edina home values.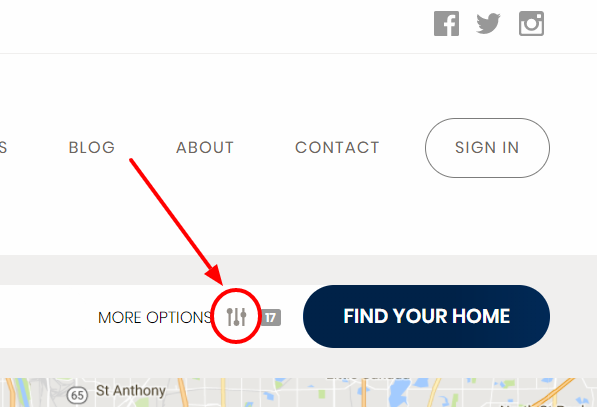 Can't Find Any Good Homes For Sale in South Harriet Park?
We've got multiple options to help you. You can just type in what you want on the search bar or you can click on the image to the right (or the "Search For Homes" link above) and then type in the Subdivision in the bar (a drop down will appear) or you can search on the right side of the site where we've listed all the most popular Edina Neighborhoods.
Search for Edina Homes For Sale
Search Homes For Sale In Edina by Zip Code