Country Club Homes For Sale | Edina MN
The Edina Country Club District has some of the most interesting history behind its development. In 1924, a man by the name of Samuel Thorpe put together the first modern planned communities in Minnesota. A majority of the homes were constructed between 1924 and 1941 on land originally serving the Browndale Farm (Henry Brown's land) and the old Baird farm (George Baird).
Read More About Edina Country Club
Country Club Homes for Sale | Edina MN
The land use controls exercised by the original Country Club Association formed the basis of the municipal zoning ordinance adopted in 1929.

Samuel Thorpe carefully designed every aspect of the neighborhood to include heavily tree-lined streets and parks, as well as uniform building and design restrictions. Unique to the times, Thorpe ensured that all of the major utilities were installed before the lots were placed on the market, thus ensuring that the neighborhood was developed according to his plan. Care was also taken to protect the property values in the form of deed restrictions, valid for 40 years, which were enforced by the Country Club Neighborhood Association led by Thorpe. The regulations were strictly adhered to and dictated, among other things, what kind of trees could be planted and where garbage cans should be placed.
Country Club Real Estate for Sale In Edina MN
Looking for a particular Edina neighborhood? Search our helpful neighborhood directory right now. You can also refer to our Buyer's Guide for helpful advice and to get a better idea about the buying process. Ready for a tour? Feel free to contact us anytime or call us at 612.460.5638.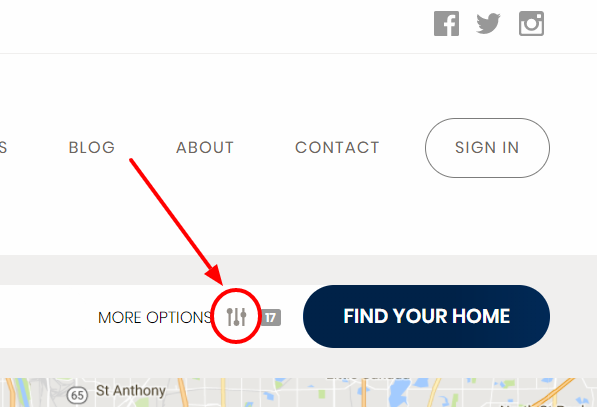 Can't Find Any Good Homes For Sale in Edina Country Club?
We've got multiple options to help you. You can just type in what you want on the search bar or you can click on the image to the right (or the "Search For Homes" link above) and then type in the Subdivision in the bar (a drop down will appear) or you can search on the right side of the site where we've listed all the most popular Edina Neighborhoods.
Search for Edina Homes For Sale
Search Homes For Sale In Edina by Zip Code