Rolling Green Homes for Sale In Edina MN
Rolling Green real estate is some of the premier properties in Edina, Minnesota. Lots are sprawling and estate-sized with luxurious homes to accompany them. Most occupied Rolling Green real estate is owned, as opposed to leased-residence turnover rate is the lowest in all of Edina. Once people settle in the neighborhood, there's not much of an incentive to leave.
Read More About Rolling Green Homes
Homes For Sale in Rolling Green | Edina MN
Looking for a particular Edina neighborhood? Search our helpful neighborhood directory right now. You can also refer to our Buyer's Guide for helpful advice and to get a better idea about the buying process. Ready for a tour? Feel free to contact us anytime or call us at 612.460.5638.
More About Rolling Green Homes
Rolling Green real estate has 927 homes in the neighborhood. The average house value of Rolling Green real estate is about $774,701. Roughly eighty homes in the zip code have a value of a million dollars or more. Most of Rolling Green homes for sale have four or five bedrooms—properties with five bedrooms are the most common. Interlachen Country Club is just around the corner, and there are three parks to visit: Garden Park, Bredesen Park, and Todd Park.
Rolling Green Houses for Sale
With 546 homes for sale in Edina, MN, YourUrbanLife.com is the one stop shop for all your Minneapolis and Edina real estate needs. You can easily narrow down the choices by filtering by price, bedrooms, neighborhood or even property type (new homes for sale, apartments for rent, foreclosure listings). But we don't just help you find a house, we provide you with all the Edina real estate information you need, including data on schools, real estate agents in Edina, MN, and Edina home values.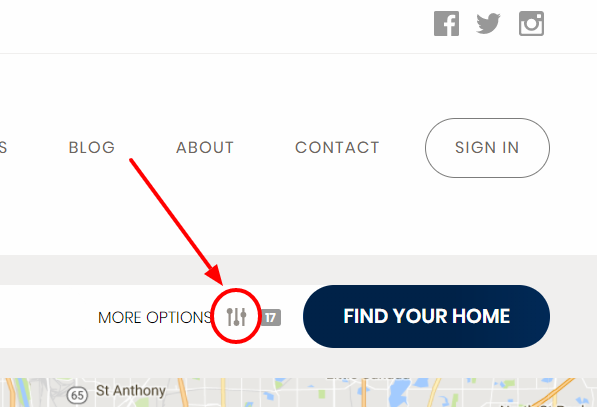 Can't Find Any Good Homes For Sale in Rolling Green?
We've got multiple options to help you. You can just type in what you want on the search bar or you can click on the image to the right (or the "Search For Homes" link above) and then type in the Subdivision in the bar (a drop down will appear) or you can search on the right side of the site where we've listed all the most popular Edina Neighborhoods.
Search for Edina Homes For Sale
Search Homes For Sale In Edina by Zip Code