Parkwood Knolls Homes for Sale In Edina MN
Parkwood Knolls real estate has an interesting history. In the mid 1950s, a visionary real estate developer named Carl M. Hansen decided he wanted to establish a new kind of neighborhood in the City of Edina—something outside of the traditional standards set by the rest of the town. He envisioned a neighborhood with tree-lined streets and large estates. Parkwood Knolls real estate soon followed.
The neighborhood exclusively allows for the construction of custom homes built from the foundation up. The West Ridge Farm area is the last open land available for building in all of Edina. Its scenery consists of ninety acres of rolling fields and hills, which lend themselves to the overall atmosphere of Parkwood Knolls real estate.
Homes For Sale in Parkwood Knolls | Edina MN
Click the links below to sort results by price range.

| All Listings | Under $100,000 | $100,000 - $200,000 |
| --- | --- | --- |
| $200,000 - $300,000 | $300,000 - $400,000 | $400,000 - $500,000 |
| $500,000 - $600,000 | $600,000 - $700,000 | $700,000 - $800,000 |
| $800,000 - $900,000 | $900,000 - $1,000,000 | Over $1,000,000 |
Looking for a particular Edina neighborhood? Search our helpful neighborhood directory right now. You can also refer to our Buyer's Guide for helpful advice and to get a better idea about the buying process. Ready for a tour? Feel free to contact us anytime or call us at 612.460.5638.
Parkwood Knolls, Edina, MN Houses for Sale
With 546 homes for sale in Edina, MN, YourUrbanLife.com is the one stop shop for all your Minneapolis and Edina real estate needs. You can easily narrow down the choices by filtering by price, bedrooms, neighborhood or even property type (new homes for sale, apartments for rent, foreclosure listings). But we don't just help you find a house, we provide you with all the Edina real estate information you need, including data on schools, real estate agents in Edina, MN, and Edina home values.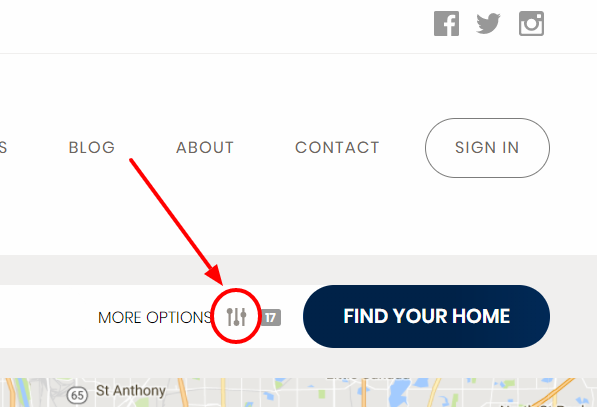 Can't Find Any Good Homes For Sale in Parkwood Knolls?
We've got multiple options to help you. You can just type in what you want on the search bar or you can click on the image to the right (or the "Search For Homes" link above) and then type in the Subdivision in the bar (a drop down will appear) or you can search on the right side of the site where we've listed all the most popular Edina Neighborhoods.
Search for Edina Homes For Sale
Search Homes For Sale In Edina by Zip Code