Arden Park Homes For Sale In Edina MN
The Arden Park neighborhood includes parts of three of the most famous sub-divisions in Edina history – at least prior to World War II: Country Club, Brucewood, and South Harriet Park.

The Arden Park portion of Country Club platted more than 10 years after the first sections of Country Club, is legally "Country Club District Wooddale Section". That addition platted in1936, includes all lots south and west of Minnehaha Creek to Wooddale Avenue and 52nd Street. The other sections of Country Club District are Brown, Fairway and Sunnyslope, all north of 50th Street.
Homes For Sale In Arden Park | Edina MN Real Estate
Click the links below to sort results by price range.

| All Listings | Under $100,000 | $100,000 - $200,000 |
| --- | --- | --- |
| $200,000 - $300,000 | $300,000 - $400,000 | $400,000 - $500,000 |
| $500,000 - $600,000 | $600,000 - $700,000 | $700,000 - $800,000 |
| $800,000 - $900,000 | $900,000 - $1,000,000 | Over $1,000,000 |
More About Arden Park
Minnehaha Creek is the predominant landscape feature of the Arden Park neighborhood. While some of the most beautiful (and largest) private lots in Arden Park border the creek, most of the creek's journey through Arden Park is on public land. Of Minnehaha Creek's four-mile meander through Edina real estate, only 12.5% or a half-mile is through public property. Most of that is in Arden Park. (For more info on Minnehaha Creek in Edina, see the Minnehaha Woods profile.) The 18-acre Arden Park, from which the neighborhood draws its name, stretches from north of 52nd Street to south of 54th Street. The best-known park amenity, other than the creek itself, is the outdoor hockey rink, which was the first in Edina, created in 1949. Many state high school hockey championships for Edina High School can trace their lineage to this park rink. The park provides the greenery and open space that heightens demand for luxury homes, both old and new, in the prestigious Arden Park neighborhood.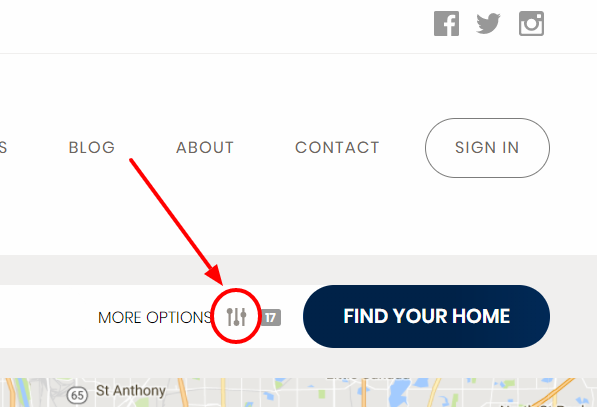 Can't Find Any Good Homes For Sale in Arden Park?
We've got multiple options to help you. You can just type in what you want on the search bar or you can click on the image to the right (or the "Search For Homes" link above) and then type in the Subdivision in the bar (a drop down will appear) or you can search on the right side of the site where we've listed all the most popular Edina Neighborhoods.
Search for Edina Homes For Sale
Search Homes For Sale In Edina by Zip Code