Homes For Sale In CARAG Minneapolis MN
A walk down one of the streets featuring the classic CARAG homes for sale is like being transported back to the pre-WW2 era. With more than three-quarters of the homes in this community constructed before the 1920s, the majority of the streets feature a definite old-world ambience. The stunning CARAG homes for sale, constructed of red brick and featuring the peaked arches reminiscent of the era, are multi-level family homes for the most part, with an array of old townhomes and estates converted to condominiums.
Read More About C.A.R.A.G. Homes
CARAG Homes for Sale In Minneapolis MN
Click the links below to sort results by price range.

| All Listings | Under $100,000 | $100,000 - $200,000 |
| --- | --- | --- |
| $200,000 - $300,000 | $300,000 - $400,000 | $400,000 - $500,000 |
| $500,000 - $600,000 | $600,000 - $700,000 | $700,000 - $800,000 |
| $800,000 - $900,000 | $900,000 - $1,000,000 | Over $1,000,000 |
CARAG Real Estate Listings
| | |
| --- | --- |
| Average CARAG Home Price | $0 |
| Lowest Priced CARAG Home For Sale | $0 |
| Highest Priced CARAG Home For Sale | $0 |
| Total CARAG Homes For Sale | 0 |
| Avg. Price/SQFT | $0 |
Property Types (active listings)
Classic CARAG Homes for Sale: 21st Century Living
CARAG is one of many neighborhoods in the Minneapolis Lakes/Southwest Minneapolis area. Need help navigating the various nearby neighborhoods? Download our Minneapolis Lakes area map now.
Overflowing with Community Spirit
The homes for sale in CARAG are all situated just minutes from the popular local watering hole of Calhoun Lake. Also in the center of the community lies Bryant Square, the park that plays host to a number of the lively year-round community events and also the home of the community center. The park and community center feature a half basket court, baseball fields and even an outdoor swimming pool.
In addition to its ideal position close to the lake, CARAG homes also feature an easy proximity to the fantastic shopping opportunities of the nearby Uptown neighborhood, as well as all the gorgeous attractions that the chain of lakes region has to offer. Explore CARAG for a classically-styled home in one of Minneapolis' premiere areas.
Please contact us with any questions at all concerning the homes for sale in CARAG. Ben Ganje and his team are eager to assist you in your Minneapolis home search!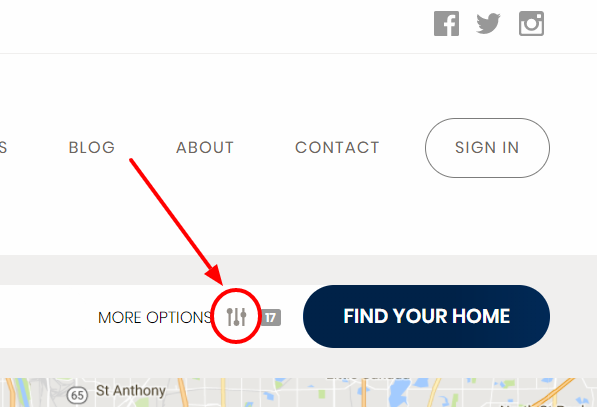 Can't Find The Right Homes For Sale In CARAG?
We've got multiple options to help you. You can just type in what you want on the search bar or you can click on the image to the right (or the "Search For Homes" link above) and then type in the Neighborhood in the bar (a drop down will appear) or you can search on the right side of the site where we've listed all the most popular Minneapolis Lakes Subdivisions.
Search for Minneapolis Lakes Homes For Sale
Minneapolis Lakes Neighborhood Directory