East Isles Real Estate Statistics
| | |
| --- | --- |
| Average East Isles Home Price | $981K |
| Lowest Priced East Isles Home For Sale | $120K |
| Highest Priced East Isles Home For Sale | $4.4M |
| Total East Isles Real Estate Listings | 20 |
| Avg. Days On Market | 64 |
| Avg. Price/SQFT | $276 |
Property Types (active listings)
East Isles Homes for Sale In Minneapolis MN
Click the links below to sort results by price range.

| All Listings | Under $100,000 | $100,000 - $200,000 |
| --- | --- | --- |
| $200,000 - $300,000 | $300,000 - $400,000 | $400,000 - $500,000 |
| $500,000 - $600,000 | $600,000 - $700,000 | $700,000 - $800,000 |
| $800,000 - $900,000 | $900,000 - $1,000,000 | Over $1,000,000 |
Homes For Sale In East Isles Minneapolis MN
Walkscore.com names East Isles one of the best walking neighborhoods in the entire city of Minneapolis, and it's easy to understand why. With so many fantastic shops and restaurant available within the area, in its northeast quadrant, and also just outside of its southeast boundary, there is always something you can see or do, within walking distance.
Read More About East Isles Homes
We have created a Minneapolis Lakes neighborhood map which outlines the various diverse communities in this area of the city. It's completely free, download now!
East Isles Real Estate Surrounded by Grand Natural Beauty
The Midtown Greenway is a converted railway line that now serves as an ideal access point to both the more inner city neighborhoods of Minneapolis to the east, as well as the city's limits out west. A perfect route for joggers, bikers or just strollers and it's become the ideal way to explore the area.
Homes for Sale with Limitless Recreational Opportunities
The Calhoun Lake and Lake of Isles have both distinguished themselves as two of the most popular recreational areas for residents of Minneapolis. Lake Calhoun is just minutes south of the homes for sale in East Isles and its large area makes is a perfect fit for boaters. Plus, Lake of Isles' shores are within the East Isles community itself and offers its spectacular views to many of the residents living along the Lake of the Isles Parkway. Plus residents throughout the area all enjoy the fantastic trail that encircles the entire circumference of the lake, offering year-round access to its startling beauty.
Please contact us if you'd like to learn more about homes for sale in East Isles. Ben Ganje and his partners are standing by to find you your ideal home!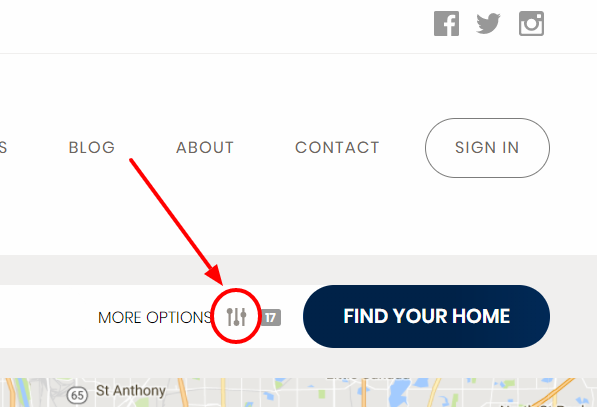 Can't Find The Right Homes For Sale In East Isles?
We've got multiple options to help you. You can just type in what you want on the search bar or you can click on the image to the right (or the "Search For Homes" link above) and then type in the Neighborhood in the bar (a drop down will appear) or you can search on the right side of the site where we've listed all the most popular Minneapolis Lakes Subdivisions.
Search for Minneapolis Lakes Homes For Sale
Minneapolis Lakes Neighborhood Directory